Missouri Debt Collection Laws
In addition to being regulated by the Fair Debt Collection Practices Act (FDCPA), Missouri collection agencies are also regulated by Missouri debt collection laws. Discover: Missouri collection requirements, bad check laws (NSF), statutes of limitations for both debts and judgments, garnishments plus Missouri collection agency license and bonding information.
Summary of the Missouri fair debt collection practices laws:
MISSOURI INTEREST RATE
Legal: 9%
Judgment: 9%
MISSOURI STATUTE OF LIMITATIONS |in years|
Sale of Goods: 4
Open Accounts: 5
Written Contract: 10
Money & Property:
Domestic Judgment: 10 |Revived every 3 years|
Foreign Judgment: 10 |Revived every 3 years|
MISSOURI BAD CHECK LAWS |NSF|
Three times face amount owed or $100 whichever is greater not to exceed $500 |exclusive of attorney fees|
MISSOURI WAGE GARNISHMENT EXEMPTIONS
See federal law; exempt 90% of week's net pay, head of household, single person w/o depend. = 75%
MISSOURI COLLECTION AGENCY BONDING and LICENSING REQUIREMENTS
Bond: No
License: No
Fee: No
Below is the Missouri debt collection statute:
We could not locate a Missouri state statute regulating debt collection agencies. That does not mean one does not exist.
Missouri Debt Collection Laws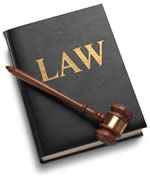 Knowing and abiding to the proper Missouri debt collection laws is important for both creditors and collection agencies alike. There are debtor's rights attorneys who are just waiting for creditors or collection agencies to slip up. If you mistakenly violate the Missouri debt collection laws, you could create a liability for your business and even open yourself up to a expensive lawsuit.
Please note: Missouri debt collection laws can change over time, and you need to consult with an attorney before you use this information.

Missouri Debt Collection Laws
debt collection laws, missouri debt collection laws, missouri collection laws, debt collection laws in missouri, missouri collection agency laws, collection laws in missouri, debt collection laws missouri