In today's tough economy, it is really difficult for companies to collect their debt. Most of the customers are unable to pay back their debts on time due to financial crises. There are few others who are not willing to pay back their debt. The main reason why companies cannot follow up with such debtors is that they do not have adequate resources to devote for tracking down these debtors to negotiate with them.
Debt Collector
This is where a
debt collector comes in to help you in getting back your debt. When you hire a debt collection agency for collecting long overdue amount, the agency will do all the necessary legwork to ensure that all the money that is owed is recovered from the debtors. The debt collectors get paid only when they collect the money for you, so they are really serious in completing their job in a perfect way.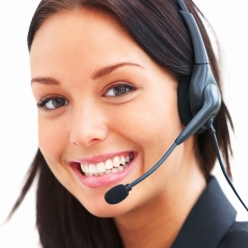 A debt collector protected by Errors and Omissions Insurance and is also legally certified to operate in this busienss, and this keeps your business protected from any legal complications. A professional debt collection agency knows all the rules and regulations for fair debt collection and have adequate experience in dealing with customers at professional and personal level.
– Debt Collection Process:
Essentially, the debt collector will strive to create a dialogue with the debtor to peacefully settle the outstanding debt. the debtor will be reminded of facts and will be convinced that is is in their best interest to pay off all their debt. In most of the cases, when debtor knows that the case is in with a debt collection agency, they pay up within no time or work out some payment plan with the debt collector.

Debt Collector
However, when a debtor tries to ignore the debt collection agency, or is untraceable, then the agency will work trace them out using their national and International network, and request them to cooperate. If they still ignore the agency's calls, then most of the agencies have few tricks up their sleeves that will help them in getting their response.
Sometimes, if debtor refuses to pay, they may even submit a poor credit report to all credit rating agencies, or may take debtor to court if the amount is significantly large.
– Do Some Research Before Hiring A Debt Collector:
Before hiring a debt collector, you should do some research on them to find a reputable agency that has glorious track record on payment recovery and can work for the interest of your company.
You can also seek recommendations of your business colleagues as many of them may have used them, and would be glad to share the information. You should also ensure that debt recovery service you are considering has requisite license to operate in your state. Working with a company that is not licensed to operate in your state can lead to serious legal consequences.
Most of the times, the debt collector settles the debts in a peaceful way, and the company will get back the debt that they would not have got back ordinarily. Actually, working with a debt collection service is mutually beneficial for both you and the agency. You get back your overdue money, and the collection agency gets work!