Oklahoma Debt Collection Laws
In addition to being regulated by the Fair Debt Collection Practices Act (FDCPA), Oklahoma collection agencies are also regulated by Oklahoma debt collection laws. Discover: Oklahoma collection requirements, bad check laws (NSF), statutes of limitations for both debts and judgments, garnishments plus Oklahoma collection agency license and bonding information.
Summary of the Oklahoma fair debt collection practices laws:
OKLAHOMA INTEREST RATE
Legal: 6%
Judgment: 4% over U.S. Treasury Bill Rate of previous year. |1996 = 9.55% 1997 = 9.15%|
OKLAHOMA STATUTE OF LIMITATIONS |in years|
Open Accounts: 3
Written Contract: 5
Domestic Judgment: 5 renewable
Foreign Judgment: 3
OKLAHOMA BAD CHECK LAWS |NSF|
N/A
OKLAHOMA WAGE GARNISHMENT EXEMPTIONS
State law: 75% of earnings exempted, more if hardship established. All federal exemptions apply.
OKLAHOMA COLLECTION AGENCY BONDING and LICENSING REQUIREMENTS
Bond: No
License: No
Fee: No
Below is the Oklahoma debt collection statute:
OK ST §14A-5-107. Extortionate extensions of credit.

(1) If it is the understanding of the creditor and the debtor at the time an extension of credit is made that delay in making repayment or failure to make repayment could result in the use of violence or other criminal means to cause harm to the person, reputation, or property of any person, the repayment of the extension of credit is unenforceable through civil judicial processes against the debtor.

(2) If it is shown that an extension of credit was made at an annual rate exceeding forty five percent (45%) calculated according to the actuarial method and that the creditor then had a reputation for the use or threat of use of violence or other criminal means to cause harm to the person, reputation, or property of any person to collect extensions of credit or to punish the non-repayment thereof, there is prima facie evidence that the extension of credit was unenforceable under subsection (1), unless such rate was otherwise lawful under any provision or provisions of this act.

Added by Laws 1969, c. 352, § 5-107, eff. July 1, 1969.
Oklahoma Debt Collection Laws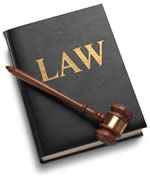 Knowing and abiding to the proper Oklahoma debt collection laws is important for both creditors and collection agencies alike. There are debtor's rights attorneys who are just waiting for creditors or collection agencies to slip up. If you mistakenly violate the Oklahoma debt collection laws, you could create a liability for your business and even open yourself up to a expensive lawsuit.
Please note: Oklahoma debt collection laws can change over time, and you need to consult with an attorney before you use this information.

Oklahoma Debt Collection Laws
oklahoma debt collection laws, oklahoma collection laws, fdcpa oklahoma, Oklahoma collection agency laws, oklahoma collection agency license, debt collection laws in oklahoma, oklahoma debt collection law