Kansas Debt Collection Laws
In addition to being regulated by the Fair Debt Collection Practices Act (FDCPA), Kansas collection agencies are also regulated by Kansas debt collection laws. Discover: Kansas collection requirements, bad check laws (NSF), statutes of limitations for both debts and judgments, garnishments plus Kansas collection agency license and bonding information.
Summary of the Kansas fair debt collection practices laws:
KANSAS INTEREST RATE
Legal: 10%
Judgment: 12%
KANSAS STATUTE OF LIMITATIONS |in years|
Open Accounts: 3
Written Contract: 5
Domestic Judgment: 5 renewable
Foreign Judgment: 5 renewable
KANSAS BAD CHECK LAWS |NSF|
Three times check amount not exceeding the check amount by $500 or $100 whichever is greater plus attorney fees
KANSAS WAGE GARNISHMENT EXEMPTIONS
See Federal Law, Plus other personal property, benefit exemptions, and homestead
KANSAS COLLECTION AGENCY BONDING and LICENSING REQUIREMENTS
Bond: No
License: No
Fee: No
Below is the Kansas debt collection statute:
Chapter 16a.–CONSUMER CREDIT CODE

Part 1 LIMITATIONS ON CREDITORS' REMEDIES

Article 5.–REMEDIES AND PENALTIES

§ 16a-5-107. (UCCC) Extortionate extensions of credit. (1) If it is the understanding of the creditor and the consumer at the time an extension of credit is made that delay in making repayment or failure to make repayment could result in the use of violence or other criminal means to cause harm to the person, reputation, or property of any person, the repayment of the extension of credit is unenforceable through civil judicial processes against the consumer.

(2) If it is shown that an extension of credit was made at an annual rate exceeding thirty-six percent (36%) calculated according to the actuarial method and that the creditor then had a reputation for the use or threat of use of violence or other criminal means to cause harm to the person, reputation, or property of any person to collect extensions of credit or to punish the nonrepayment thereof, there is prima facie evidence that the extension of credit was unenforceable under subsection (1).
Kansas Debt Collection Laws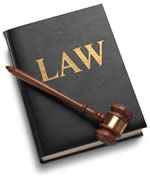 Knowing and abiding to the proper Kansas debt collection laws is important for both creditors and collection agencies alike. There are debtor's rights attorneys who are just waiting for creditors or collection agencies to slip up. If you mistakenly violate the Kansas debt collection laws, you could create a liability for your business and even open yourself up to a expensive lawsuit.
Please note: Kansas debt collection laws can change over time, and you need to consult with an attorney before you use this information.

Kansas Debt Collection Laws
kansas debt collection laws, kansas collection laws, kansas collection agency license, debt collection laws in kansas, fdcpa kansas