Legal Collection Letter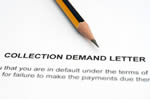 Legal Collection Letter is free for your use. The Legal Collection Letter should be used as final attempt to get customers to pay, before taking legal action. The Legal Collection Letter is a final effort to motivate clients or patients to pay now; and avoid costly the legal consequences a lawsuit may involve, such as; discovery, depositions, judgements, credit damage, liens, writs of execution and the cost of time and money spent for their defense. Just cut, paste, fill in your information and send.
Legal Collection Letter
[Your Name]
[Street Address]
[City, ST ZIP Code]
January 20, 2022
[Recipient Name]
[Title]
[Company Name]
[Street Address]
[City, ST ZIP Code]
Dear [Recipient Name]:
Every effort to resolve this outstanding balance has been made without success. At this point in time we feel our only recourse is to proceed with legal action.
If it is your intention to pay the outstanding amount of $15,000.00, please do so immediately. If payment is not received by January 20, 2022 legal proceedings will be initiated.
Should you have any questions or want to handle this now, please call our office at 310 555-1212.
Sincerely,
[Your Name]
[Title]
Enclosure
Legal Collection Letter
legal collection letter, legal collection letters
Related Collection Agency Articles