Hiring a
medical collection agency can be the kind of experience any doctor or hospital would dread or fear to tackle in any case. Many a times you will find the managers going through their financial statements just to find out that they have got packs of unpaid bills and other payments to make. In that case, managers would realize that cash flow within the organization and the method of contact mainly in settling bills is not really yielding the desired results which are tied to improvement of cash flow.
Medical Collection Agency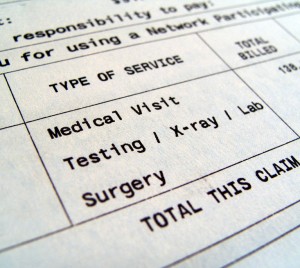 Many doctors, on the other hand, would like to maintain a personal touch with patients at all times and still get the amount of money they need for that service. Things are, however, changing drastically from this traditional routine. Many medical professionals have turned to reducing medical fees, lowering payments and subsequent delays in billing. These are definitely methods that all patients would want to associate with but the problem has always been the unwillingness to pay. In that case, you need to call in the services of a medical collection agency so as to collect the debt or medical bill. There are a few aspects you may have to cover before you can even think of hiring the services of an agency.
You need to understand that these medical billings are covered by FDCPA and also HIPAA and HITEC. All the agencies have to be familiar with the guidelines and rules as stipulated by FDCPA. Other patients may not know that their debts would be reported on their credit scores, but it is important to inform them that this would happen if at all they do not settle the bills. You need to have established procedures for making payments and educate the customers why interest, fees and medical collection agency fees would be added to the principal bill for services offered. The best way to inform patients and other clients about these details is to use desktop displays or give copies of these documents to all patients after they have received the service.

Medical Collection Agency
It is important for you to also make sure that the medical collection agency has the right credentials to be able to collect debts on a legal basis before hiring their services. You also need to make sure that the business is licensed to collect these medical fees from the states where the customers reside in. It is also important that the agency offers you references just to provide proof that they have been able to offer collection services before.
There are other collection agencies, which just specialize in commercial and industry collections. These are essential aspects that you really need to keep in your mind whenever you are seeking the services of these agencies. The time for doing this due diligence is well worth the convenience because in that case you will be better placed to find out how efficient and effective the agency can actually be. The agency needs to have experience in this business to guarantee you benefits. If you can seek these services, you will realize that seeking the services of these agencies is a profitable decision for you to make.
Related Collection Agency Articles